Long Form Product Page - Multi Product Offer
We Are Improving the Quality of People's Lives!
With Our Broad Spectrum CBD Tincture, 100% Organic Hemp, Sourced from Mother Earth...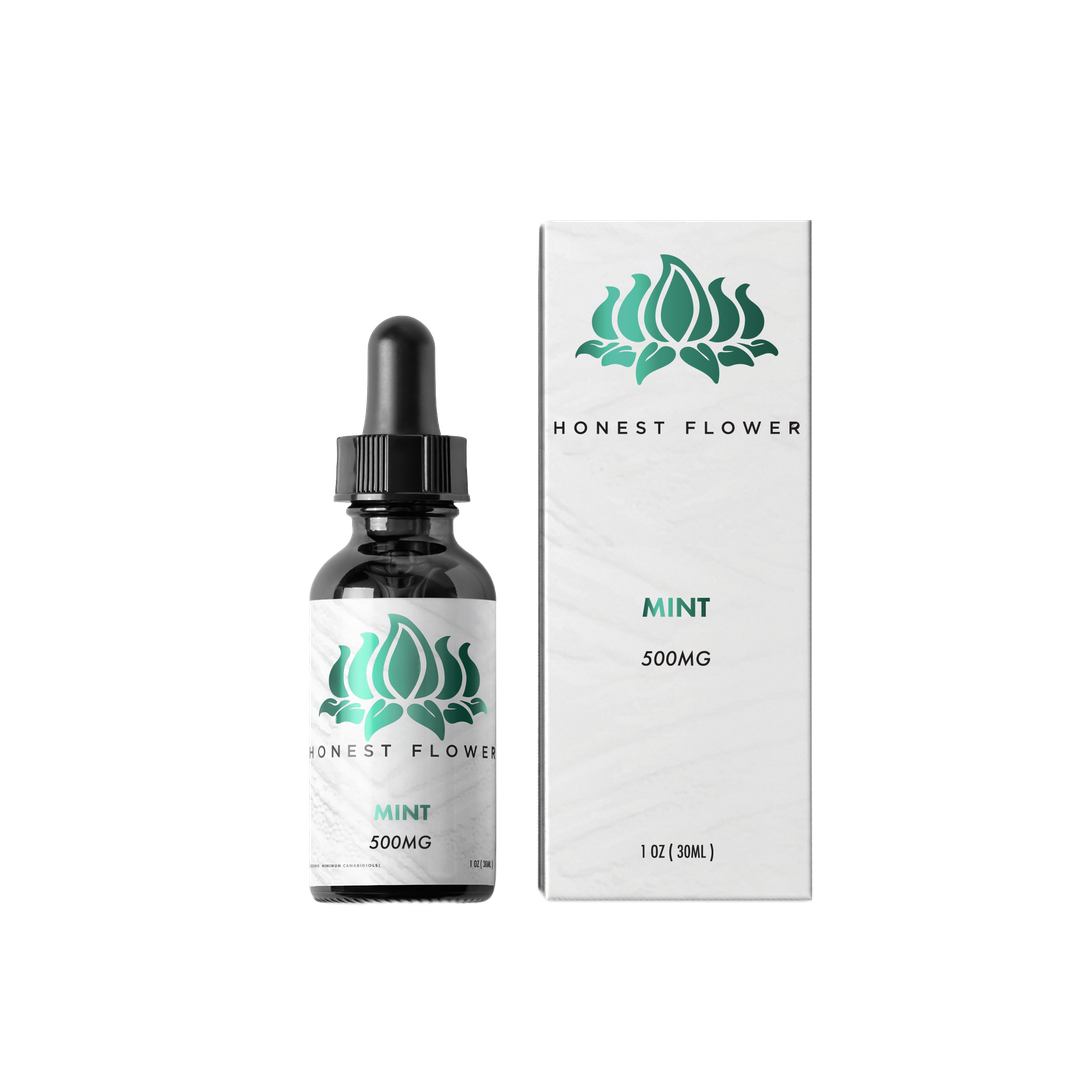 Cbd Tincture Oil - Broad Spectrum - Mint - 500mg
Our Mint flavored CBD Tincture Oil, is Infused with 500mg of Broad Spectrum CBD.  It's a Mint flavored oral Tincture, which provides a refreshing feel for an overall wellness experience. 

500mg is our lowest strength available in our CBD Tinctures, perfect for those new to CBD or anyone looking for an introductory level potency.  Blended with MCT oil to ensure maximum absorption. You'll love the all-natural formula derived from organically-grown hemp plants!
100% Money Back Guarantee!
Colorado Grown 100% Organic Hemp 
Smart people are choosing organic products, and for good reason. By using organic, we not only support the world as a whole, but we also actually give our bodies the benefits that nature intended it to get. This is true not just for foods that enter our body orally, but also for CBD Tinctures that enter our bodies orally too! 
★ ★ ★ ★ ★
"This product is Awesome! I highly recommend this product to anyone who needs help with minor aches and pains and Stress and Anxiety. It's an great daily driver for me."

- Shirley J.
★ ★ ★ ★ ★
"My family and I use this product on a regular basis for pain and anxiety...works really, really, well. We even give it to our granddaughter to help her with her seizures."
- Jane S.
★ ★ ★ ★ ★
"Has made a huge positive impact in mine and my family's life! I was worried about trying it at first, butI haven't looked back ever since."
- Steve M.
★ ★ ★ ★ ★
"So bought this for my (73year) mom who has Parkinson's disease. She said it helps her sleep better, and helps with her shaking."
- Amber G.
Shop with us
today

and feel the difference!
100% Money Back Guarantee
Order right now with confidence!
Try it out for

30 days

and if it doesn't work for you, you'll get your money back! There's absolutely no-risk in giving it a try. No questions asked, you can get your money back!
txtcont:--:
1 Month Supply
Mint Flavored

Broad Spectrum CBD Tincture Oil  500mg


:|~|:txtblclass:--:ba-20100541:|~|:ttl5cont:--:


:|~|:ttl5blclass:--:ba-20100549:|~|:ttl4cont:--:

$39.99

:|~|:ttl4blclass:--:is-custom ba-20100534:|~|:ttl3cont:--:




:|~|:ttl3blclass:--:is-custom ba-20100529:|~|:ttl2cont:--:
1 BOTTLE
:|~|:ttl2blclass:--:ba-20100546:|~|:slctvrnt:--::|~|:shwqty:--:false:|~|:selclass:--:js-best-value-not-select:|~|:qty:--:1:|~|:prdurl:--:/cart:|~|:prdimgtp:--:variant:|~|:prdbtnltp:--:cart:|~|:prdbtnelt:--:_self:|~|:prdbtncpt:--:BUY NOW!:|~|:prdbtnclass:--:zpa-button-padding-medium bcss-20100532:|~|:prdbtnalign:--:zpa-button-alignment-center:|~|:prdblclass:--:ba-20100532:|~|:lblvisattr:--:data-hidden-label:|~|:lbltxtcont:--:BEST VALUE:|~|:lblmdltxt:--::|~|:lblblclass:--:ba-20100533:|~|:imgimgattr:--:alt="" src="https://cdn05.zipify.com/bBvkdM5FL2tcM9y3-YPfQqqwXW4=/fit-in/960x0/5872d12c13b14eb5ba220b0bae0d8d2a/hf-mint-500.png" sizes="960px,830px,720px,590px,450px,220px" srcset="https://cdn05.zipify.com/wHgNOCeJLX39ExnhXSWCYXisTCQ=/fit-in/220x0/5872d12c13b14eb5ba220b0bae0d8d2a/hf-mint-500.png 220w, https://cdn05.zipify.com/7dvu5DtqNmDLEkZ5X1Y_AiM3H8Q=/fit-in/450x0/5872d12c13b14eb5ba220b0bae0d8d2a/hf-mint-500.png 450w, https://cdn05.zipify.com/9UQvURsqEuaKQCHY6o2RODbDv7A=/fit-in/590x0/5872d12c13b14eb5ba220b0bae0d8d2a/hf-mint-500.png 590w, https://cdn05.zipify.com/uLfOGh7icVq0D25WKhM06flBzoY=/fit-in/720x0/5872d12c13b14eb5ba220b0bae0d8d2a/hf-mint-500.png 720w, https://cdn05.zipify.com/7Qwa96zs7_BU8_uEDUA6sXu2KWE=/fit-in/830x0/5872d12c13b14eb5ba220b0bae0d8d2a/hf-mint-500.png 830w, https://cdn05.zipify.com/bBvkdM5FL2tcM9y3-YPfQqqwXW4=/fit-in/960x0/5872d12c13b14eb5ba220b0bae0d8d2a/hf-mint-500.png 960w":|~|:imgblclass:--:zpa-mobile-align--center zpa-align--center ba-20100520:|~|:img2blclass:--:zpa-mobile-align--center zpa-align--center ba-20100553:|~|:img2attr:--:alt="" src="https://cdn05.zipify.com/6KT3ieKdKv0oY-Q_GJdTrjWO77E=/c4cbd859d90349908d9b96a3a73e3c8a/best_price_footer.jpg":|~|:handle:--:copy-of-cbd-tincture-oil-broad-spectrum-mint-500mg:|~|:dcrt2class:--:ba-20100550:|~|:dcrt1class:--:ba-20100547:|~|:crtmsgclass:--:pcma-20100532:|~|:bvuppclass:--:uca-20100533:|~|:bvprcsvclass:--:hidden mat-20100533:|~|:bvcrnrclass:--:hidden lat-20100533:|~|:brd2blclass:--:ba-20100548:|~|:brd1blclass:--:ba-20100551:|~|:addcrtmsg:--:Product has been added to cart
txtcont:--:
2 Month Supply
Mint Flavored

Broad Spectrum CBD Tincture Oil  500mg


:|~|:txtblclass:--:ba-20100521:|~|:ttl5cont:--:
Save 10%
:|~|:ttl5blclass:--:ba-20100525:|~|:ttl4cont:--:

$69.99

:|~|:ttl4blclass:--:is-custom ba-20100526:|~|:ttl3cont:--:

$79.98

:|~|:ttl3blclass:--:is-custom ba-20100537:|~|:ttl2cont:--:
2 BOTTLES
:|~|:ttl2blclass:--:ba-20100545:|~|:slctvrnt:--::|~|:shwqty:--:false:|~|:selclass:--:js-best-value-not-select:|~|:qty:--:1:|~|:prdurl:--:/cart:|~|:prdimgtp:--:variant:|~|:prdbtnltp:--:cart:|~|:prdbtnelt:--:_self:|~|:prdbtncpt:--:BUY NOW!:|~|:prdbtnclass:--:zpa-button-padding-medium bcss-20100531:|~|:prdbtnalign:--:zpa-button-alignment-center:|~|:prdblclass:--:ba-20100531:|~|:lblvisattr:--:data-hidden-label:|~|:lbltxtcont:--:BEST VALUE:|~|:lblmdltxt:--::|~|:lblblclass:--:ba-20100535:|~|:imgimgattr:--:alt="" src="https://cdn05.zipify.com/c4XyvAhZHQOvZwRV4ZIt4B2w7i8=/fit-in/960x0/5170950fd9f240f0978be648ba2dadcc/hf-mint-500-x-2.png" sizes="960px,830px,720px,590px,450px,220px" srcset="https://cdn05.zipify.com/SB5VASDYicT8E0zPSgsBNsh8J4M=/fit-in/220x0/5170950fd9f240f0978be648ba2dadcc/hf-mint-500-x-2.png 220w, https://cdn05.zipify.com/Ax3RUNeRX5zK5cDwkN4ThvTKB18=/fit-in/450x0/5170950fd9f240f0978be648ba2dadcc/hf-mint-500-x-2.png 450w, https://cdn05.zipify.com/zmbCMv2p0K-oL9oaHo3olxDgAfU=/fit-in/590x0/5170950fd9f240f0978be648ba2dadcc/hf-mint-500-x-2.png 590w, https://cdn05.zipify.com/KA0cfOUlCHA6YRYAy81bj497UJI=/fit-in/720x0/5170950fd9f240f0978be648ba2dadcc/hf-mint-500-x-2.png 720w, https://cdn05.zipify.com/xSRn_cQeRPbowiZwZCxLdKiT9Ng=/fit-in/830x0/5170950fd9f240f0978be648ba2dadcc/hf-mint-500-x-2.png 830w, https://cdn05.zipify.com/c4XyvAhZHQOvZwRV4ZIt4B2w7i8=/fit-in/960x0/5170950fd9f240f0978be648ba2dadcc/hf-mint-500-x-2.png 960w":|~|:imgblclass:--:zpa-mobile-align--center zpa-align--center ba-20100522:|~|:img2blclass:--:zpa-mobile-align--center zpa-align--center ba-20100519:|~|:img2attr:--:alt="" src="https://cdn05.zipify.com/6KT3ieKdKv0oY-Q_GJdTrjWO77E=/c4cbd859d90349908d9b96a3a73e3c8a/best_price_footer.jpg":|~|:handle:--:copy-of-copy-of-cbd-tincture-oil-broad-spectrum-mint-500mg:|~|:dcrt2class:--:ba-20100542:|~|:dcrt1class:--:ba-20100552:|~|:crtmsgclass:--:pcma-20100531:|~|:bvuppclass:--:uca-20100535:|~|:bvprcsvclass:--:hidden mat-20100535:|~|:bvcrnrclass:--:hidden lat-20100535:|~|:brd2blclass:--:ba-20100540:|~|:brd1blclass:--:ba-20100554:|~|:addcrtmsg:--:Product has been added to cart
txtcont:--:
3 Month Supply
Mint Flavored

Broad Spectrum CBD Tincture Oil  500mg


:|~|:txtblclass:--:ba-20100523:|~|:ttl5cont:--:
Save 20%
:|~|:ttl5blclass:--:ba-20100524:|~|:ttl4cont:--:

$99.99

:|~|:ttl4blclass:--:is-custom ba-20100527:|~|:ttl3cont:--:

$119.97

:|~|:ttl3blclass:--:is-custom ba-20100536:|~|:ttl2cont:--:
3 BOTTLES
:|~|:ttl2blclass:--:ba-20100528:|~|:slctvrnt:--::|~|:shwqty:--:false:|~|:selclass:--::|~|:qty:--:1:|~|:prdurl:--:/cart:|~|:prdimgtp:--:variant:|~|:prdbtnltp:--:cart:|~|:prdbtnelt:--:_self:|~|:prdbtncpt:--:BUY NOW!:|~|:prdbtnclass:--:zpa-button-padding-medium bcss-20100530:|~|:prdbtnalign:--:zpa-button-alignment-center:|~|:prdblclass:--:ba-20100530:|~|:lblvisattr:--::|~|:lbltxtcont:--:BEST VALUE:|~|:lblmdltxt:--::|~|:lblblclass:--:ba-20100515:|~|:imgimgattr:--:alt="" src="https://cdn05.zipify.com/CnBqS9G7uvWIw8Ph4XgiNUMYEb4=/fit-in/960x0/7372bb2e42ee4b3d9b9827a99bbed7af/hf-mint-500-x-3.png" sizes="960px,830px,720px,590px,450px,220px" srcset="https://cdn05.zipify.com/-vR5BuoG99PQ2OlxpV0W5SrivzQ=/fit-in/220x0/7372bb2e42ee4b3d9b9827a99bbed7af/hf-mint-500-x-3.png 220w, https://cdn05.zipify.com/O74ACjrRZ5cvls6N4YrEY3pMyhY=/fit-in/450x0/7372bb2e42ee4b3d9b9827a99bbed7af/hf-mint-500-x-3.png 450w, https://cdn05.zipify.com/A6j3Yl-vypVo6yXFizd-v1z6znE=/fit-in/590x0/7372bb2e42ee4b3d9b9827a99bbed7af/hf-mint-500-x-3.png 590w, https://cdn05.zipify.com/LRQFD6CN7Tuf78y2Na7hW9b1OBA=/fit-in/720x0/7372bb2e42ee4b3d9b9827a99bbed7af/hf-mint-500-x-3.png 720w, https://cdn05.zipify.com/C-dUMvfXysm0W3IgoBcTKutiCek=/fit-in/830x0/7372bb2e42ee4b3d9b9827a99bbed7af/hf-mint-500-x-3.png 830w, https://cdn05.zipify.com/CnBqS9G7uvWIw8Ph4XgiNUMYEb4=/fit-in/960x0/7372bb2e42ee4b3d9b9827a99bbed7af/hf-mint-500-x-3.png 960w":|~|:imgblclass:--:zpa-mobile-align--center zpa-align--center ba-20100518:|~|:img2blclass:--:zpa-mobile-align--center zpa-align--center ba-20100516:|~|:img2attr:--:alt="" src="https://cdn05.zipify.com/6KT3ieKdKv0oY-Q_GJdTrjWO77E=/c4cbd859d90349908d9b96a3a73e3c8a/best_price_footer.jpg":|~|:handle:--:3-pack-cbd-tincture-oil-broad-spectrum-mint-500mg:|~|:dcrt2class:--:ba-20100543:|~|:dcrt1class:--:ba-20100538:|~|:crtmsgclass:--:pcma-20100530:|~|:bvuppclass:--:uca-20100515:|~|:bvprcsvclass:--:mat-20100515:|~|:bvcrnrclass:--:lat-20100515:|~|:brd2blclass:--:ba-20100544:|~|:brd1blclass:--:ba-20100539:|~|:addcrtmsg:--:Product has been added to cart
:|zpendofcontent|: